Yoga and Mindfulness for Schools/ Athletic Teams
Contact us to set up a Kids Yoga Program at your school/ facility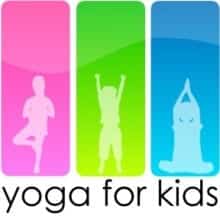 ~ Helping children develop tools to cultivate confidence, mindfulness, self-regulation, and stress reduction ~
  Introduction
Our Truly Yoga outreach programs offer mindful, interactive, and fun yoga classes for children of all ages. These classes can be held within a classroom, gym, or any open space. Our programs are adapted to meet the needs of elementary, middle, and high school students. We also offer yoga programs that can be integrated with youth sports teams.
 Benefits
Yoga helps children develop body awareness, social skills, self-regulation, self-confidence, and stress reduction.
Elementary students are energetic and often easily distracted. Yoga for this age aims to improve strength, flexibility and coordination in an environment of cooperation and respect. Our yoga classes help children aged 6-12 years learn through fun yoga poses, partner poses, and yoga games to build body awareness, increase focus, and foster self-esteem.
Students in Middle School and High School often spend large portions of their day desk-bound without much physical activity. Teenagers need greater challenges and more detailed yoga instruction than elementary aged students, while still keeping it fun and engaging. These are the years when students are discovering their own identity in the world and need to be equipped with strength, flexibility, self- esteem and personal connection to aid in this stage of development. Truly Yoga outreach programs help teens develop self-confidence, a positive body image, emotional resiliency, tools for stress management, and self-awareness.
Teachers
All teachers are Certified and Registered Yoga Teachers with Yoga Alliance and hold their own personal yoga insurance that has been validated by Truly Yoga.
Program Options 
6 week series
8 week series
Athletic Series for student athletes and sports teams
Program lengths are flexible and can be adapted to meet school schedules
Programs are specified for the age/grade level of the group
Classes can range between 5-20 kids
Single in studio sessions are also available (i.e. birthday party yoga class for kids)
All Mats and props are provided for students
Pricing varies depending on length of program and number of students
Contact
Sarah Simkins, Truly Yoga Studio Owner
Email: [email protected]
Phone: (302) 547-7905
website: www.trulyyogastudio.com
Address: 7 Polly Drummond Shopping Center Newark, DE 19711