Teachers
Sarah Wnenchak Simkins, E-RYT 500, YACEP, Integrative Health Practitioner, Founder of Truly Yoga
Sarah has been practicing yoga ever since discovering its physical and psychological benefits in 2007. She originally became a certified teacher in 2012 after completing her 200hr teacher training with One Yoga and later completed a 300hr teacher training in 2021. Sarah teaches vinyasa style based yoga, which connects a dynamic flow of postures with breath. She has taught all levels of students and believes that yoga is a practice that can benefit everyone. While Sarah believes in having a dedicated yoga practice, she also wants her students to know that it is important to smile and have fun while on the mat. She thinks that it is one of the best ways to release stress and tension. Sarah's classes focus on developing awareness of one's body and mind, in order to express one's true self and live a balanced/ healthy life.
Sarah developed Truly Yoga because she wanted to provide people with a peaceful atmosphere where they can tune back into themselves. She believes that it is important to challenge oneself, yet also find time to restore. Her hope is that each student's visit to Truly Yoga will ignite a personal sense of motivation even beyond the mat.
"When I first started practicing yoga, I was very intimidated because I could barely reach my toes. As I began to practice, I realized that yoga is a process that goes beyond the physical. Yoga not only strengthens the physical body, but teaches us about ourselves, so that we can more healthfully express our true nature."
Maureen Reardon, E-RYT 200
Maureen is a passionate and enthusiastic yoga teacher who's own yoga practice is over 10 years in the making. She received her initial 200 hour teaching certification through Now: Yoga and also completed Pranakriya's Pre-natal Teacher Training. Her own teaching and practice is further informed by an athletic background that includes competitive swimming, collegiate rowing, yoga and aerial/acrobatic arts as well an intensive understanding of body anatomy born from her work as a chiropractor. She loves to work with the human body in all manners of practice, play and rest and looks to share that love and fascination of form with every student she encounters.
As she says, "One of the best things about being an athlete, artist and teacher of things based in flesh, blood and bone is continuously having the opportunity to experience and explore a truth so beautifully expressed by J.M. Barrie's character Peter Pan " Oh the cleverness of me!" "
Within her classes, Maureen's students will have a chance to discover and explore their cleverness as they move through their practice with power and breath.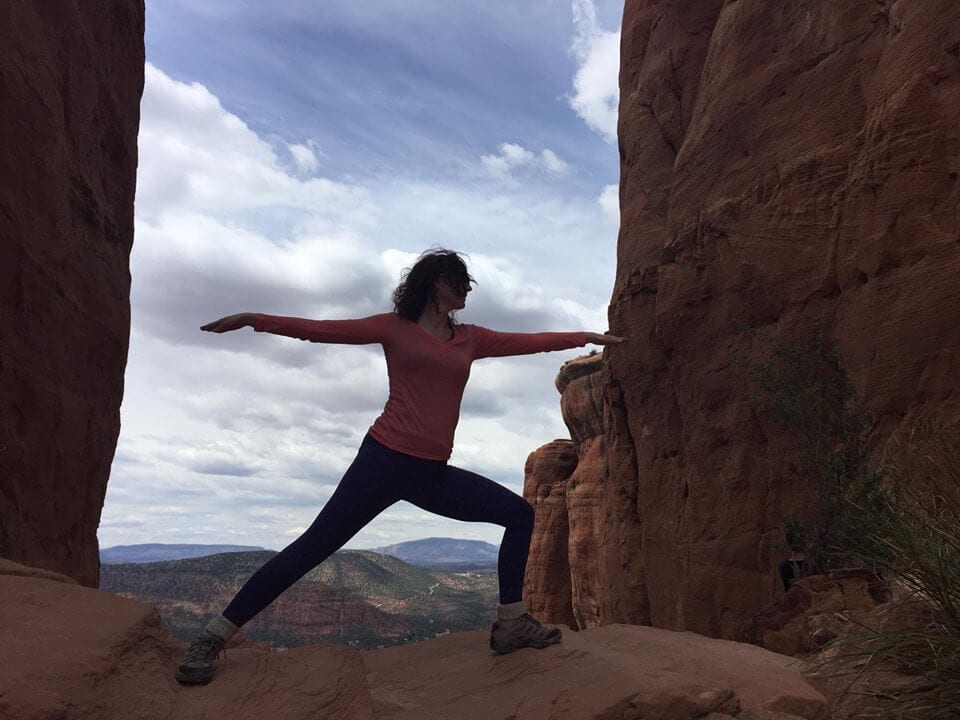 Susan Mapes Guerino, RYT 200; Yin Yoga/ Vinyasa
Susan is passionate about living life to the fullest through movement, wellness, and fun! She brings a unique background to her yoga practice that incorporates eastern philosophies and western medicine. Her journey began in 1990 when she was
first introduced to yoga and meditation as an exchange student in Indonesia. Susan has always known that movement of the body brings health, healing, and transformation to all levels of being - mind, body, and soul! She invites you to experience yoga as both a physical practice as well as an existential experience in her Yin Yoga class and Vinyasa flows. Her yoga practice and teaching weaves together her diverse experience and knowledge as a Licensed Acupuncturist,Registered Nurse, and human.
Susan is a life long learner of wellness and assisting others on their yogic path. After many years of yoga practice, Susan decided it was time to evolve and become a yoga instructor. Susan completed her 200 hour teacher certification in 2017 with Allyson Lienbach and Sarah Wnenchak from Truly Yoga. Susan completed Yin Yoga Teacher Training with Corina Benner at Wake Up Yoga.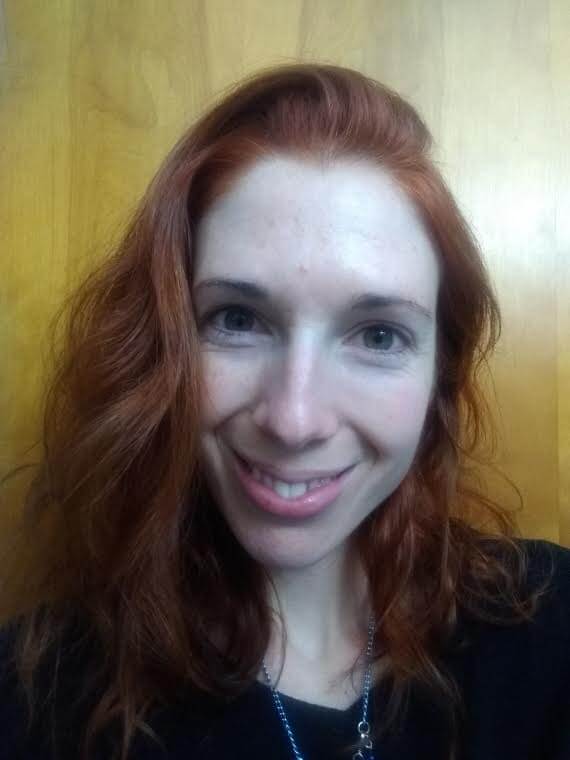 Caitlin Reilly, E-RYT 200, RYT 500
Caitlin has been teaching yoga for many years in the DE region and earned her certification with One-Yoga in 2012. She then earned her 300hr with The Light Within Yoga Studio.
"I began my teaching career informally at the age of 8, leading aerobics for my fellow 3rd graders in the school yard. My aunt had introduced me to a Denise Austin workout tape one day, and it fascinated me. The challenge was rather fun! I wanted to share what I learned about triceps, quads, and counting while you work them. This enthusiasm for fitness continued through the years with sports like swimming, soccer, track, and cross country.
I enjoyed majoring in Writing for Film and Television at Emerson college, and almost moved to LA. Yet, a fast paced life in the city was not for me. I chose a simpler life in Delaware, where, a trip to the gym or a long run could always do the trick--until it didn't. Multiple injuries and chronic pain in 2010 called for physical therapy and rest. I was completely stressed and needed a new approach to life. Somewhere along the way, exercise had become more obsessive than fun. A beginner's yoga course opened my eyes to how a single movement could impact not only the body, but one's mind and ethics. Yoga helped not only refresh my understanding of, and approach to health, but to everyday situations.
Suddenly the little 3rd grade Caitlin popped back up and said "Hey, cool -- let me share this..."
Now I love teaching yoga, and welcome people of all backgrounds to my class. I am not naturally super flexible, so don't worry if you aren't. The "Om" should never "Ow."
Off the mat, Caitlin enjoys art (both classical and all things pop culture), cooking (then eating!) with friends, and the great outdoors. She loves to relax with her husband and their two fluffy cats at home.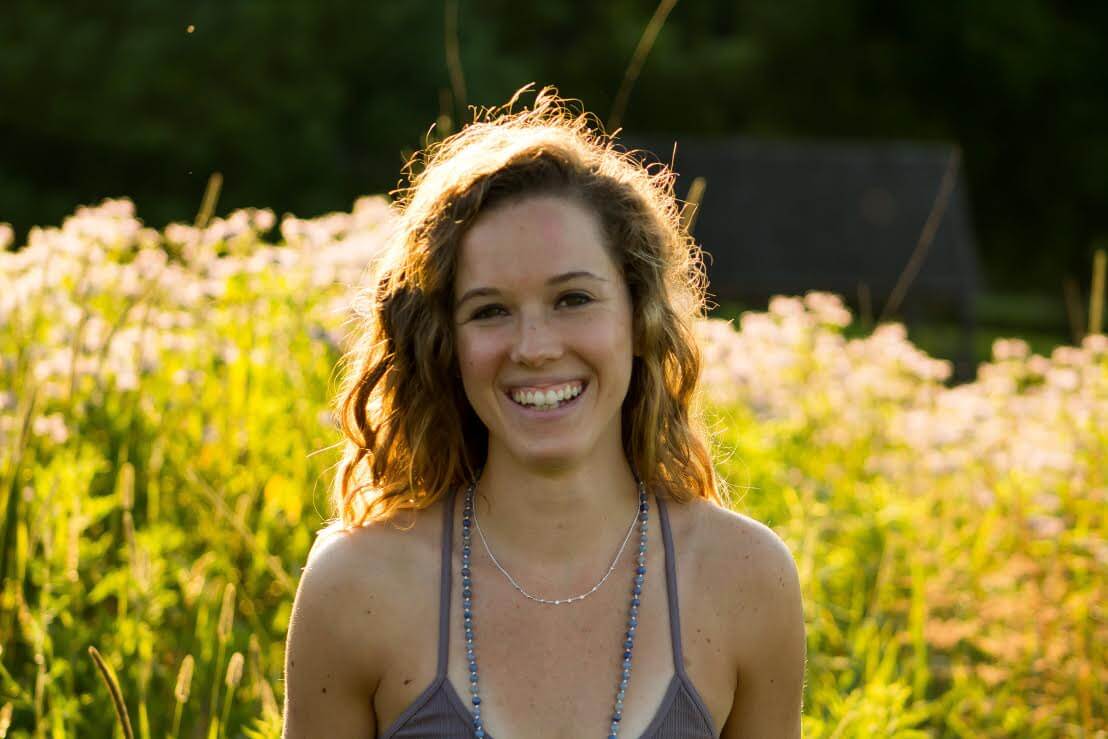 Meaghan Gwinn, RYT 200
Meaghan is a 200 hour RYT focused on creating mindful opportunities for breath and movement. Starting her practice for physical aspects, Meaghan quickly learned the benefits of yoga for the mind as well. Personally, Meaghan has used yoga to work through grief and anxiety, giving her peace during the everyday challenges of life. With a passion for teaching vinyasa classes, Meaghan offers classes for all levels that are both physical and alignment based. With detailed cues, she is able to bring awareness to the connection between body and breath - giving her students a well rounded practice in the present moment. Meaghan loves teaching yoga, creating community, and you'll be hard pressed to find a class without some smiles and laughter.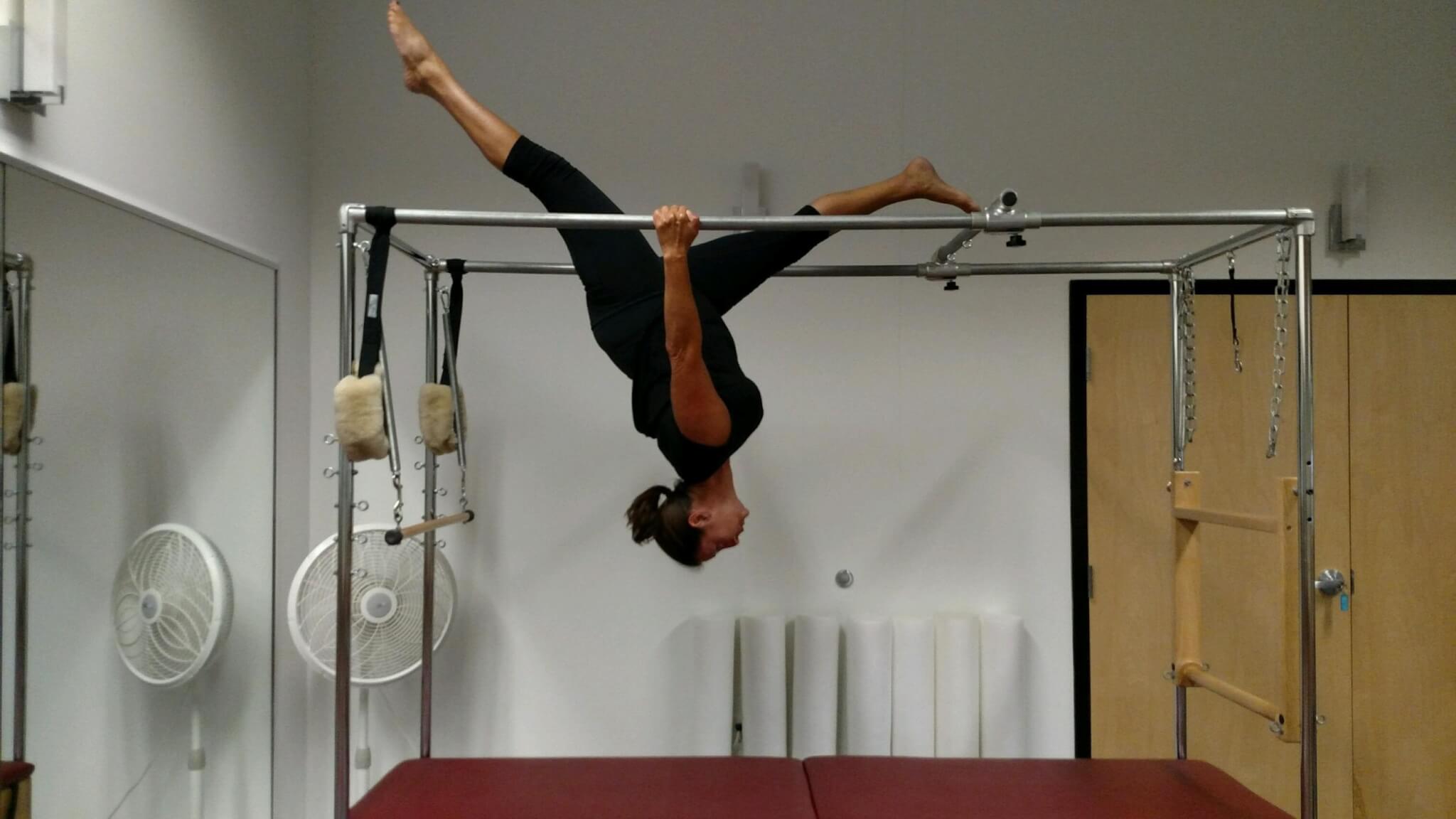 Rebecca Barry, Certified Pilates Instructor
Rebecca Barry is a certified pilates instructor and teaches floor pilates at Truly Yoga. Rebecca focuses on strength, flexibility and the mind body connection.
"Through core strength and spinal flexibility all things are possible"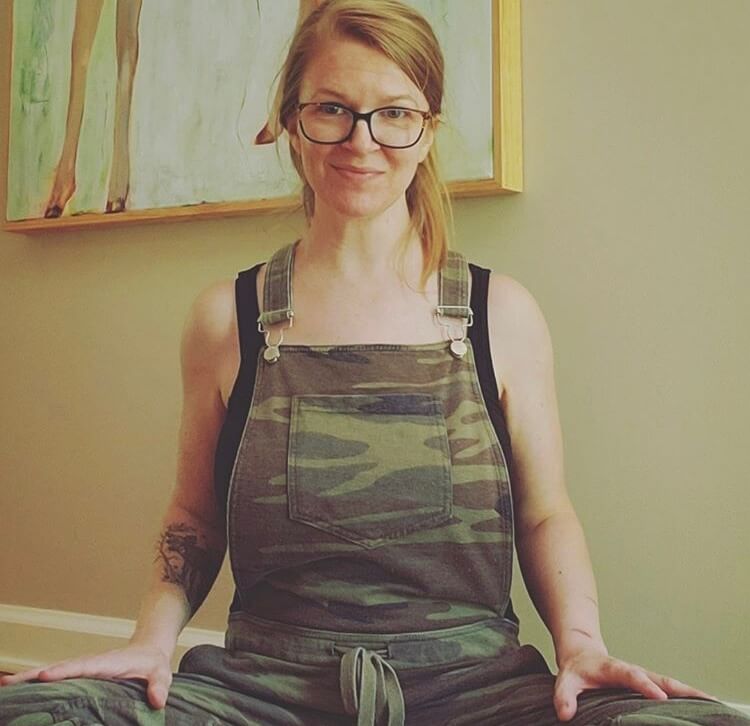 Krista Rothwell, RYT 200
Krista first stepped on the mat in college, 20 years ago, in New York City. Yoga was initially a way to get exercise with limited time to spare throughout art school and early years of working in higher education. During her four years playing roller derby she found Truly Yoga studio which helped increase flexibility and let go of tension. After struggling with anxiety and severe panic disorder, yoga became a lifeline that transformed her ability to process, stay present, and feel empowered. Krista finished her 200-hour YTT at the Truly Yoga studio in 2020. Discovering the yoga lifestyle, Krista knew she wanted to help others heal through movement, meditation and breath.
Off the mat, Krista is an artist, mom, wife, novice vegan cook, and a lover of nature. Krista enjoys curling up with a cup of tea and a good book by the fire, taking a hike in the woods, or watching a movie on the couch with the family. You will often find Krista taking classes at Truly Yoga, one of her favorite places to be.
One day Krista hopes to work full time in her art studio while teaching yoga. Perhaps finding a way to combine passions.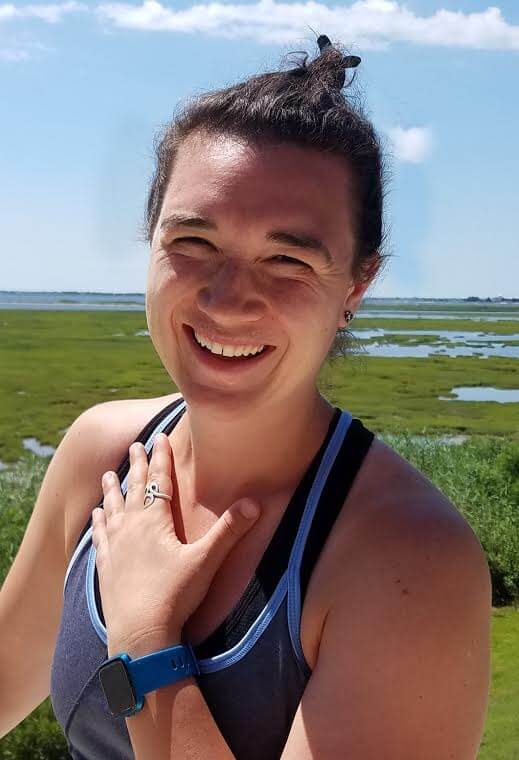 Emily Kauffman, RYT 200
After receiving her bachelor's degree in Exercise Science from Ithaca College in 2014, Emily received her 200 hour registered yoga instructor certification from Ishta Yoga under Alan and Sarah Finger in New York City in 2017. Emily has always been fascinated by the mind/body connection and is amazed by how movement can be used to process thoughts, sensations, and emotions. She believes anyone can practice yoga and feel empowered from starting exactly where they are.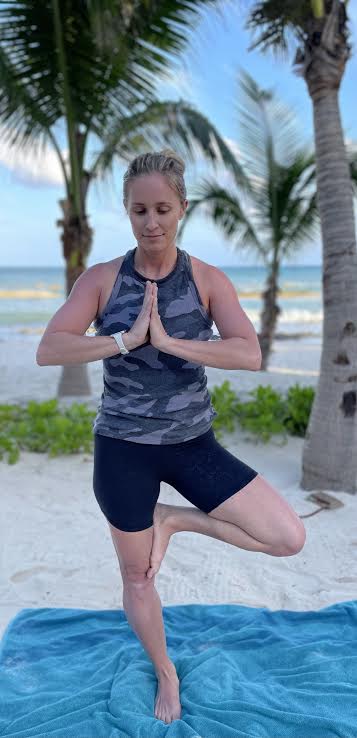 Emily Trader, RYT 200, Personal Trainer
Emily obtained her 200 hour Yoga Teacher Training from Truly Yoga Studio in 2021. She is a mom to three young kids and a full time student at Wilmington University. Emily is also a certified personal trainer with 11 years of experience. She loves teaching all class styles, but most enjoys heated vinyasa with a little extra kick.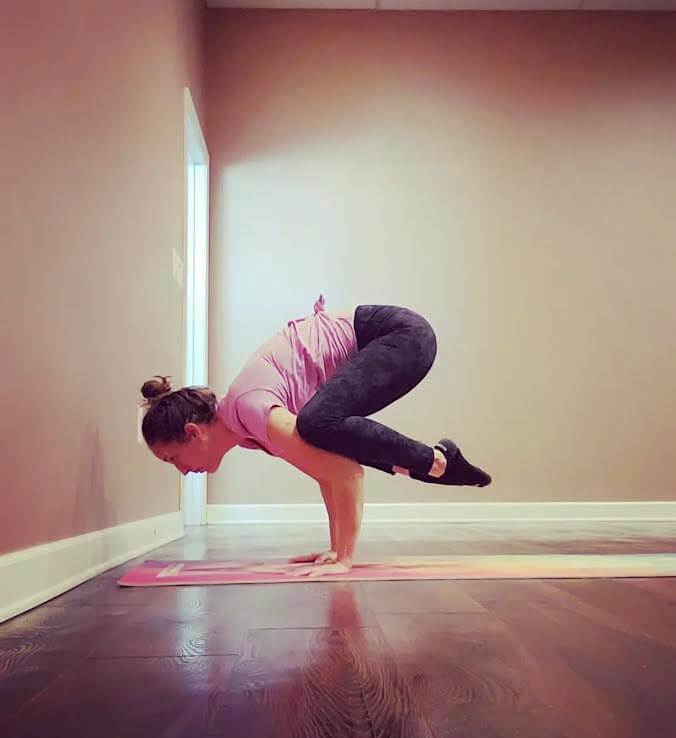 Linsey Limm, RYT 200, Personal Trainer
Linsey was first introduced to yoga at a local gym in high school, and continued to practice on and off through her college years with the help of Rodney Yee dvds and free student classes. She has always been interested in the ability of the human body which eventually led her to become a personal trainer. In 2020 she rediscovered yoga as a practice of mind body and spirit, but this time through some of life's difficulties. Yoga was no longer about just the physical postures, but a practice that could bring peace from within. She received her RYT200 from Truly Yoga in 2021 as a result of wanting to help others discover this integrated practice.
Linsey enjoys teaching classes that combine strength and flow, full of breath and mindful movement.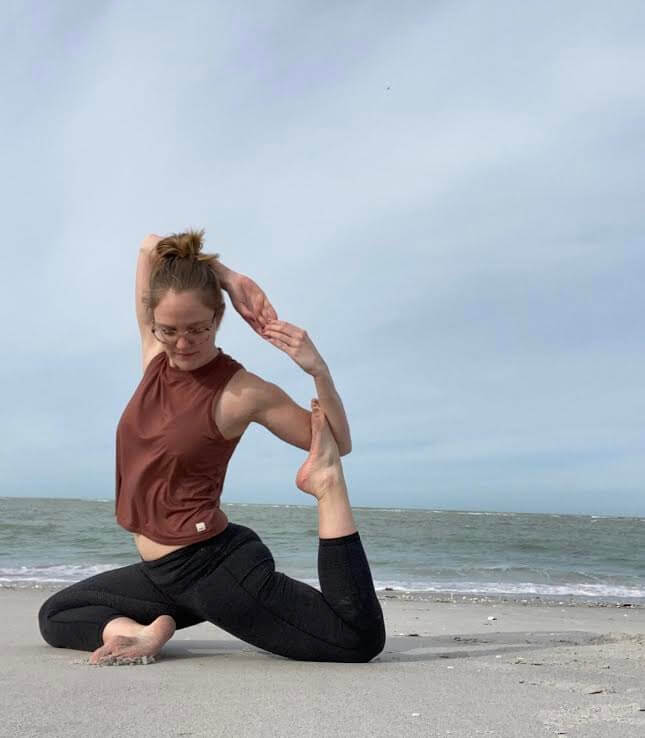 Samantha Williams, RYT 200
Sam has been practicing Vinyasa and Gentle Hatha yoga since 2016, drawn by not only the physical benefits of strength and flexibility, but the mindfulness and presence achieved from a focus on the breath and body.
In addition to yoga, she is also an avid outdoors person, regularly hiking, kayaking, caving, backpacking, and climbing and enjoys incorporating yoga into all of her other activities. Sam received her 200-hour yoga teacher certification from Truly Yoga Studio in 2021. Her teaching focuses on unique, dynamic flows of postures connected to breath.. She believes that yoga is truly for everyone and is a tool for creating more balance in life on and off the mat.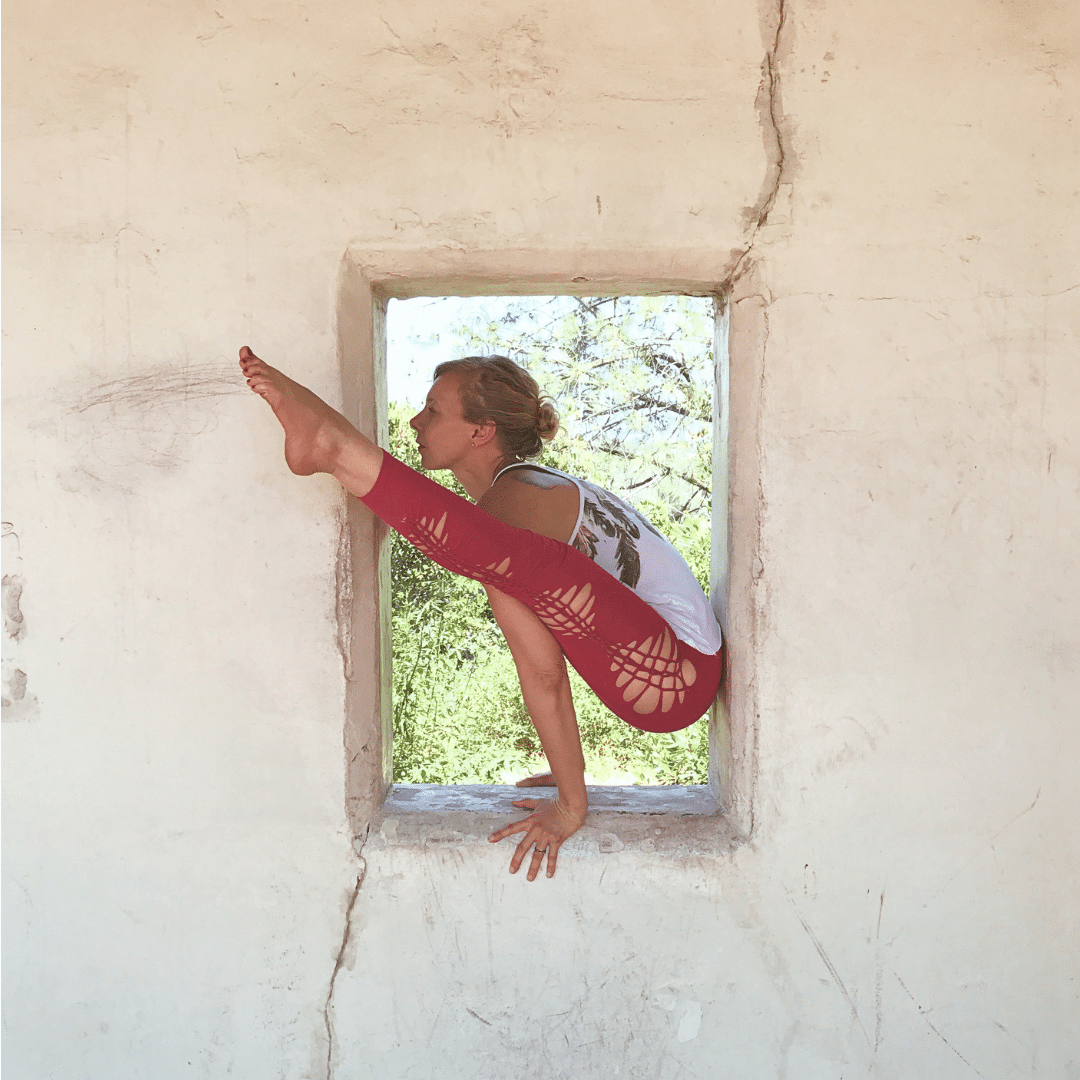 Morissa Mercaldo, E-RYT 200
Morissa took her first yoga class over 20 years ago as an exchange student in India and immediately fell in love with the practice. Her teaching career began in 2011 with dual certifications in Vinyasa and hot yoga. Students will find Morissa's Vinyasa classes energizing and unique yet accessible to most practitioners. Precise cues for breath and posture alignment, as well as creative flows and multi-level modifications are offered in each class. "Because yoga has been so continually transformative for me, it's incredibly rewarding to share it with others."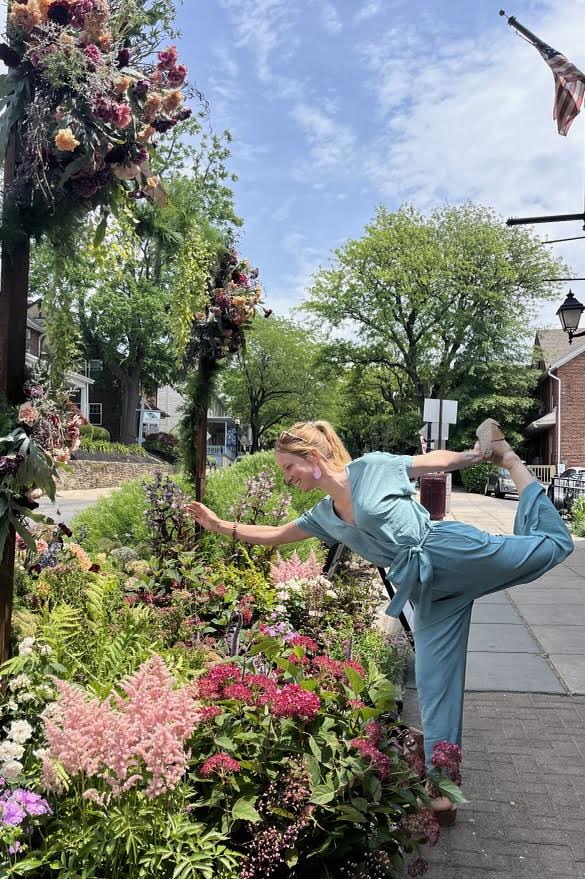 Kate Steller, RYT 200
Kate has been building her personal practice for over a decade; finding solace, self-acceptance, and space on her mat. Her classes combine ever-changing sequences rooted in breath and guided by a narrative that encourages participants to connect to and trust their own voice on their mat. Her favorite poses are half pigeon and dancer. She hopes to create a haven for her students to feel welcomed, challenged, and present in class. When she's not on her mat you'll find her cooking in the kitchen, with her nose in a book in the sunshine, hiking, or cuddling with her rescue pup Millie.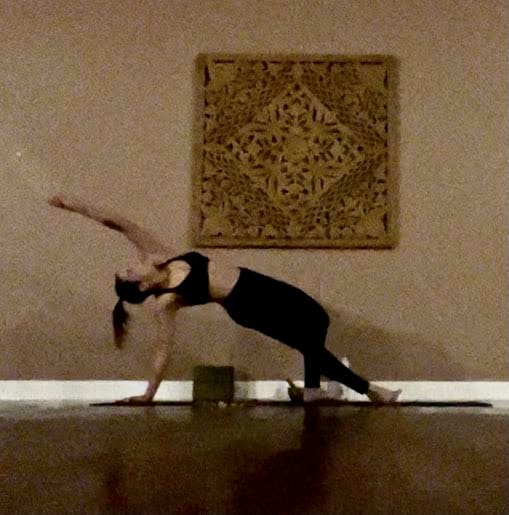 Stephanie Dimino, RYT 200
Stephanie is an RYT 200 based in Newark, Delaware. Her favorite type of yoga flow to practice and to teach is hot vinyasa but she has a deep appreciation for all modalities of yoga. Stephanie has a strong propensity towards working with the chakras and also enjoys working with crystals to enhance her meditation and yoga practice. She strives to create a positive experience that promotes relaxation and builds physical and mental strength in each class she teaches.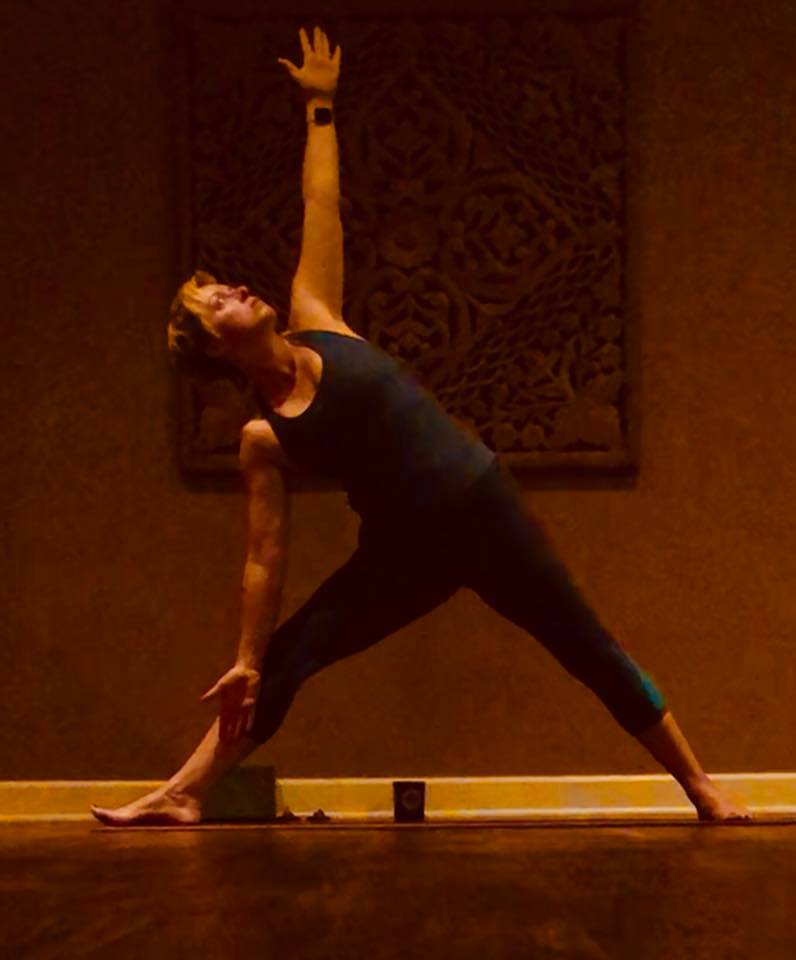 Melody Mercadante, RYT 200
Melody is a yoga teacher, massage therapist, and a reiki practitioner. She specializes in teaching gentle hatha and yin yoga at Truly Yoga. Come join one of her classes to experience a sense of peace and healing on the mat!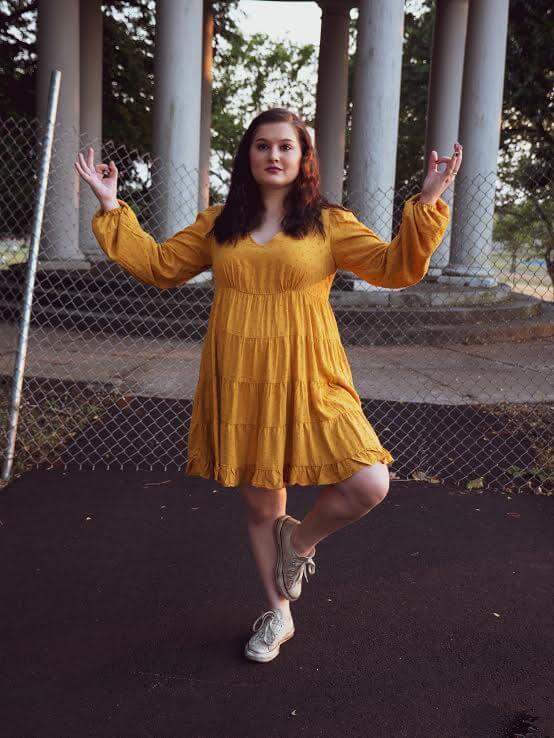 Jenny Fernandez, RYT 200
Jenny is a yoga teacher, voice teacher, performer, and songwriter from Metro Detroit. She took her first yoga class in 2015 as an elective course during her senior year at the University of the Arts in Philadelphia, where she studied musical theatre. She always had an inkling that she would get into yoga at some point, and this was the perfect opportunity. Jenny was lucky enough to have an amazing first teacher, Jonathan Raiss of Amrita Yoga in Fishtown, Philadelphia. He kept class fresh, interesting, and always with a sense of humor. He always catered the class to the needs of what were mostly dancers in the room, and caused students to think deeper about how they were thinking and moving. After graduating from college, Jenny wanted to keep practicing in an affordable way. She began the Barter Program at Wake Up Yoga, where she cleaned the studio once a week in exchange for classes. This afforded her the opportunity to try out different styles of yoga (vinyasa, yin, restorative) with several different teachers. After almost two years of doing this, her husband said to her "I think you need to stop cleaning the floors; I think you need to start teaching." This was just the wake up call, motivation, and encouragement she needed.
Jenny completed her teacher training at Motherheart Yoga Sangha in Fishtown, Philadelphia under teachers Dawn Smelser and Albert Fung. The first half of training was called "Inner Journey," where students delved deep into yoga philosophy and examined how they could relate it to their own lives. This program was deeply transformative for Jenny and taught her not only to be a yoga teacher, but how to be a more connected, intentional person in all that she does. Dawn and Albert are truly special, heart centered teachers and humans and Jenny is so grateful to have trained with and learned from them.
After moving to Jersey City, she landed her first professional yoga teaching job with Manhattan Exercise Company. Through them, she was sent to different luxury apartment buildings to teach their residents. This was a great first teaching job, and helped Jenny become accustomed to working with students of varying levels. Since March 2020, Jenny has been teaching group and private classes to family and friends over Zoom. Jenny is thrilled to join the Truly Tribe!