UPDATES/ ANNOUNCEMENTS/ LINKS
Schedule updates… Guided Meditation & Gentle Movement is now on Mon/Wed at 4:30pm
Sunday Speciality Classes (Restorative/ Candlelight) will be held at 5pm
Thanksgiving (studio closed); Black Friday (12pm-1pm All levels warm flow; all other classes cancelled)
No Pilates Nov 17th
***
We are open 30 minutes before our regularly scheduled classes.
In order to not disturb the class in session/ for the safety of our students,
we lock the studio doors at the start of class… please arrive
at least 5 minutes before scheduled classes. Thank you 🙂
***
*NEW STUDENTS* $20 One Week Unlimited!
Printable Schedule Updated 10/15/19
The beginner yoga workshop was awesome! Our instructor did a great job explaining the techniques and she created a very comfortable learning environment for the new students. Even those who had done yoga before learned new things.
It is such a confidence booster and a stress reliever all in one. Thank you! I feel longer and stronger. This place is a must do on your list ladies!
Love the atmosphere of the studio! I am brand new to yoga, and Sarah is amazing walks you step by step! It's my new favorite part of my day!
Beautiful studio and great class times!! Was really impressed with the teacher!
Beautiful new studio and great location for me! Sarah's class was excellent!
Previous
Next
About Truly Yoga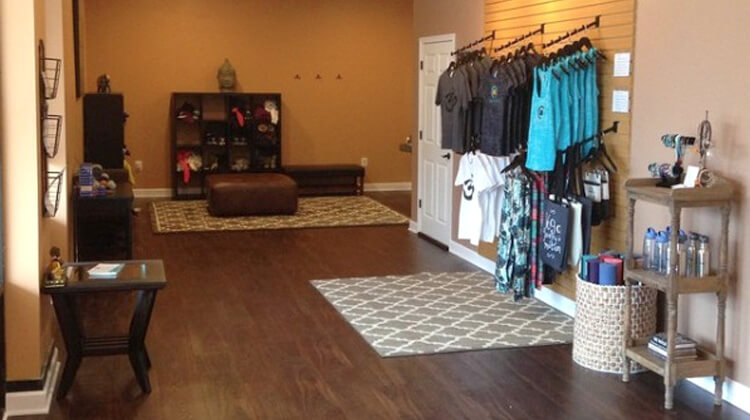 Truly Yoga is a vinyasa style based yoga studio in Newark, Delaware that focuses on providing yoga classes to individuals of all levels.
More Information
Upcoming Events
Beginner's Yoga Workshop
Learn the basics...
For all levels and great for beginners! We will break down key yoga postures, introduce the importance of breath as it is connected with movement. You will also get an introduction to the philosophy of yoga and tips when taking a yoga class.
Teacher: Sarah Wnenchak
Autopay members: $25
Non-Autopay members: $30
Pre-Registration is required. Non-refundable.
Sign Up
Yoga & Acupuncture Through the Seasons
Yoga & Acupuncture Through the Seasons
Did you know that there are special acupuncture points that bring you into harmony with each season? They are most healing during the Solstices and Equinoxes of the year. In this special series of seasonal workshops you will experience an integrated yoga practice that focuses on asanas, pranayama, and guided meditation that integrate the opening and connection to the seasonal energetics within you. Healing acupuncture will be gently applied during savasana to bring you into deeper state of relaxation and peace. This comfortable and accessible experience is designed to nourish your body, heart, and mind so you feel balanced and grounded with the changing seasons.
Cost $50 per session
Lead by: Susan Guerino
Sunday, March 24th – Root and Rise into Spring
Sunday, June 23rd – Fire up with the Summer Solstice
Sunday, Sept 22nd – Autumn Leaves of Inspiration and Letting Go
Sunday, Dec 22nd – Winter Restore and Renew
Pre-Registration is Required. Only 10 spots available. Non-Refundable (unless event is cancelled).
Sign Up
Sign up for our mailing list
Follow us