UPDATES/ ANNOUNCEMENTS/ LINKS
Due to the current COVID-19 situation and for the safety/health of our students we are temporarily closed. We will update here as soon as we re-open! In the meantime check our our online LIVE in real time yoga classes! Information below!
We are so excited to share with you some LIVE yoga classes! Below you will find a link to our online scheduler. Each class is $5 in order to support each teacher who is teaching the class. We hope that these classes can bring you some peace during this time. Below are instructions if you would like more details.
~
1- Click the Calendly link below
2- Click on one of the scheduled classes
3- Click the blue circled date on the calendar
4- Click the time
5- Click confirm
6- Enter you name and email
7- Check your email
(You will receive a confirmation email and a reminder an hour before the class starts)
8- In the email you will see links to either PayPal or Venmo (these are linked to the accounts of the teacher who is teaching the class) Please pay before the class/ when you get the confirmation email. This supports the teacher's time and energy.
9- A few minutes before the start of your class go to your original confirmation email and scroll down to the bottom… at this time you can click the link and it will connect you to the class. The teacher will log on a couple minutes before the start of the class. Make sure your mic is off (red slash through mic icon on bottom left of screen)
10- You can use your computer or phone to watch… you shouldn't have to download anything, but if you are using a phone you may have to download the Zoom app first.
~
Tips:
Double check 10 minutes or so before your first class by clicking the link if you need to download Zoom (depends on your device)
Create a PayPal and/ or Venmo (this is the only way we are collecting payments)
(All Packages via Mindbody will be extended when we open back up;
this is separate from in studio classes)
It is recommended that you sign up at least 15 minutes before the start of the class.
All fee-based classes are non-refundable and non-transferable.
Grab a space heater or get outside! As long as you have a good wifi connection you can practice with us 🙂
~
We are trying to make this as smooth as possible so that it is a stress free experience for both students and teachers. We thank you so much for your support and hope that these classes give you time and space to be present and breath! Feel free to share this link with anyone who could use some yoga in their life 🙂 Keep checking the link below… we will be adding more classes as the days go on! Thank you all so much for your patience and support! When we are able to open the studio back up, we will send out another email!
~
You guys are awesome! Remember we are still a community and just have shifted to a virtual space for now 🙂 Thank you!
***
We are open 30 minutes before our regularly scheduled classes.
In order to not disturb the class in session/ for the safety of our students,
we lock the studio doors at the start of class… please arrive
at least 5 minutes before scheduled classes.
Thank you 🙂
***
*NEW STUDENTS* $20 One Week Unlimited!
The beginner yoga workshop was awesome! Our instructor did a great job explaining the techniques and she created a very comfortable learning environment for the new students. Even those who had done yoga before learned new things.
It is such a confidence booster and a stress reliever all in one. Thank you! I feel longer and stronger. This place is a must do on your list ladies!
Love the atmosphere of the studio! I am brand new to yoga, and Sarah is amazing walks you step by step! It's my new favorite part of my day!
Beautiful studio and great class times!! Was really impressed with the teacher!
Beautiful new studio and great location for me! Sarah's class was excellent!
Previous
Next
About Truly Yoga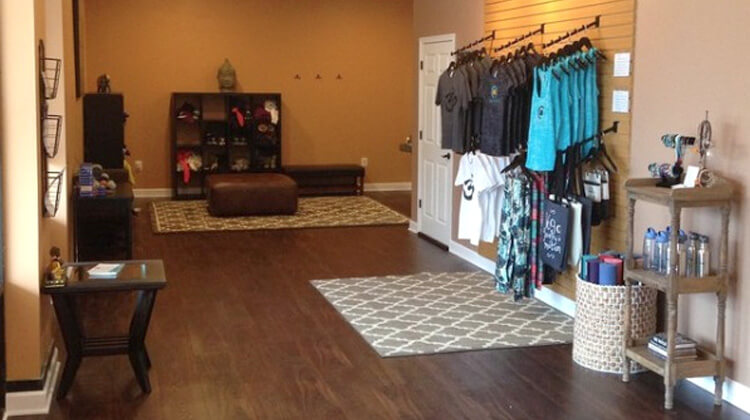 Truly Yoga is a vinyasa style based yoga studio in Newark, Delaware that focuses on providing yoga classes to individuals of all levels.
More Information
Upcoming Events
(Postponed) Ignite Workshop: Release Fear and Develop Inner Strength
Due to COVID-19/ government mandate, we are postponing this workshop... any of those who already signed up will see that their sign up has been extended for when we do hold this workshop. If you would rather an account credit, let us know by email and you can apply the amount to any classes/workshops etc when we re-open.
Yoga for Core Strength, Guided Meditation, and more...
Ignite your inner strength to release the physical and emotional burdens you've placed on yourself and create a more balanced and aligned life.
DO YOU… Know who you are but haven't found true peace within? Constantly feel scatter-brained? Allow limiting beliefs to hold you back from creating a life that's yours? Let fear take over for too long?
BUT NOW... You're ready to release fear, tap back into your inner strength, boost self confidence, and rediscover the true power you have within to create and live your own life. In this workshop we will ignite our core strength by tapping into the center of our bodies and building a fire physically within our core in an accessible way for all-levels. We will experience a guided meditation focused on overcoming our fears. We will confront our limiting beliefs through journaling. And we will create a community centered around the knowledge that we have the ability to ignite our lives through strength, acceptance, balance, and love.
Led by: Meaghan Gwinn
Sunday March 29th 1pm-3pm
AutoPay: $30; NonAutopay: $35
Pre-Registration is required. Non-refundable.
Sign Up