UPDATES/ ANNOUNCEMENTS/ LINKS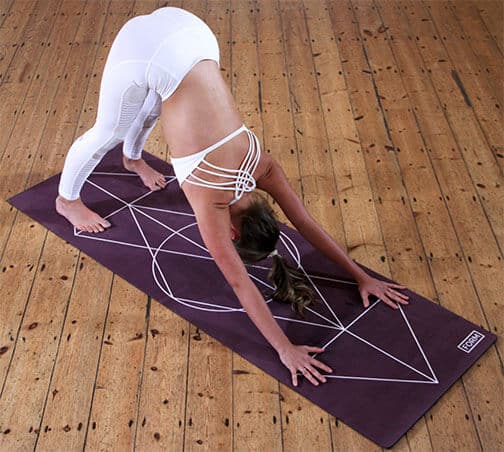 Updates/ Links
April 20, 2023
Purchase Gift Certificates: Click Here
Please arrive at least 5 minutes before your scheduled class. Studio doors will be locked at the start of each class for the privacy and safety of students. Thank you!
Clean Air at Truly Yoga! We have installed the iwave! For more information…http://iwaveair.com
In Studio Classes
Pre-Registration via MindBody/ Schedule is required for all classes
Regular class fees apply
In studio classes are filling up, so please cancel within 2 hours of all pre-registered in studio classes. This allows anyone on the waitlist to be added to the class if you can't make it. If you have a class card and do not cancel within 2 hours of the class, 1 class will be deducted from your card. As for autopay and month unlimited members, there will be a $10 fee for late cancelations. If there is an emergency and you can't cancel in time, please email [email protected] and we will handle those situations on a case by case basis. Thanks so much for your support!
New to yoga? Try a Gentle Hatha class!
Online Classes
Sign up via MindBody/ Schedule like you would for in studio classes
Regular class fees apply
Must sign up at least 30 minutes prior to the start of the class (if you sign up later, you won't receive an email with the zoom link)
Email with ZOOM link for class will be sent between 20-30 minutes prior to the start of class (Check junk or spam in case you don't receive it); email will be sent to your MindBody log in email.
 Make sure your Zoom is up to date. http://Zoom.us
Attendance will be taken at the start of the class
Signing Up
All classes are Pre-Registration only (Sign up via Schedule/ MindBody Log in)
You can also search for Truly Yoga on the MindBody App
If you have a gift card that doesn't have a number to redeem online (like a hand written one from the studio), you can email us a picture of the gift card and we'll redeem it/ add to your account)
If you have a MindBody account, but no Log in, email [email protected] and we will set you up! If you are NEW, you can create one when you sign up for your first class
Truly Yoga w/ Sarah: Yoga on your own time! Monthly Subscription & Weekly Rentals
The beginner yoga workshop was awesome! Our instructor did a great job explaining the techniques and she created a very comfortable learning environment for the new students. Even those who had done yoga before learned new things.
It is such a confidence booster and a stress reliever all in one. Thank you! I feel longer and stronger. This place is a must do on your list ladies!
Love the atmosphere of the studio! I am brand new to yoga, and Sarah is amazing walks you step by step! It's my new favorite part of my day!
Beautiful studio and great class times!! Was really impressed with the teacher!
Beautiful new studio and great location for me! Sarah's class was excellent!
Previous
Next
About Truly Yoga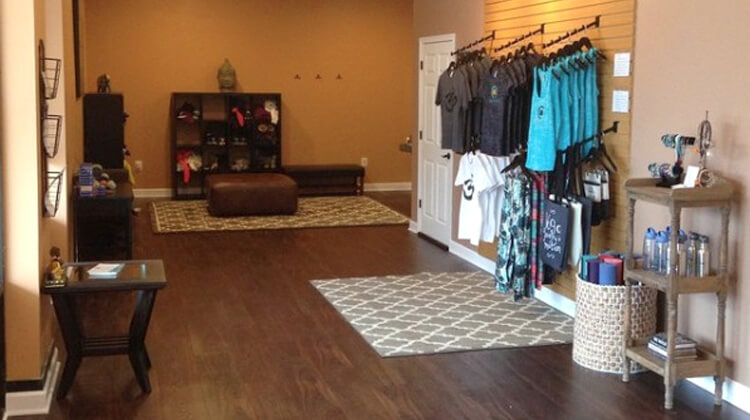 Truly Yoga is a vinyasa style based yoga studio in Newark, Delaware that focuses on providing yoga classes to individuals of all levels.
More Information
Upcoming Events
*SOLD OUT* Full Moon Yoga at White Clay Creek (June 3rd)
*SOLD OUT*
Full Moon Yoga at White Clay Creek:
Casual Hike, Moon Salutations, Crystals, and Meditation
Prepare your spirit and energy for the June Strawberry Moon. Join us for a fun spiritual evening outside from 7-8:15pm where we will ground our energy, become one with nature and prepare our spirit for the full moon. Learn how to set your intention through crystals. Includes a casual hike to warm up the body. Followed by a moon salutation yoga sequence and ending with guided meditation.
Date: Saturday, June 3rd 7pm-8:15pm
Location: White Clay Creek State Park Possum Hill Parking
195 Smiths Mill Rd, Newark, DE 19711
(Parking fee will be taken care of for you as you arrive.)
(Please arrive at 6:45pm and bring a yoga mat, sweater/jacket/blanket and comfortable shoes for the casual hike.)
Teachers: Kate Culhane-Suluai, Stephanie Dimino, Leah McVey, & Christina Clark
Fee: $35
Registration will be capped at 15 people. Sign up to save your spot. Non-refundable or transferable unless there is a change of date due to weather.
Sign Up
Recharge & Renew: Gentle Yoga, Bodywork, Meditation, and Sound Bath (June 11th)
In this Balanced Living workshop, gentle yoga movement is combined with stretching assists and bodywork. The goal of these assists is to enhance the postures, align the body, and maximize your ability to soften into the yoga asanas. Massage and bodywork will be used to place focus on parts of the body that may need special attention. This practice is followed with a yoga nidra (guided meditation) and a sound bath with crystal quartz singing bowls, chimes, and other peaceful sounds. Join us, in this two-hour workshop, to recharge and refuel the mind, body, and soul.
This is for all levels; prior yoga experience is not required. Please wear comfortable clothes you can move in and bring socks and a sweater or sweatshirt to bundle in for the yoga nidra and sound bath experience.
Teachers: Krista Rothwell and Cristin LaRue
Sunday, June 11th 5pm-7pm
Fee: $55
Pre-Registration Required. Non-Refundable.
Sign Up
*New Date* Crystals & Yoga for the Chakras (June 25th)
*New Date*- June 25th
Crystals & Yoga for the Chakras
Learn more about crystals and how they specifically work with the energy centers of the body (chakras). This workshop includes information on crystals/ chakras and how they can be integrated in a yoga practice.
All attendees will receive a crystal to take home!
Sunday, June 25th 1:30pm-3:30pm
Teacher: Samantha Williams
Fee: $45
Pre-Registration is required. Non-refundable.
Sign Up