UPDATES/ ANNOUNCEMENTS/ LINKS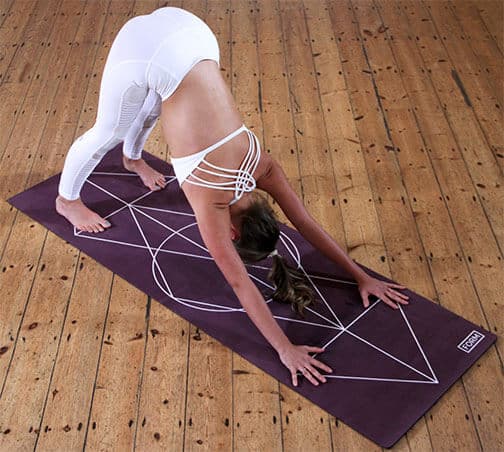 Updates/ Links
March 7, 2022
Purchase Gift Certificates: Click Here
Please arrive at least 5 minutes before your scheduled class. Studio doors will be locked at the start of each class for the privacy and safety of students. Thank you!
Clean Air at Truly Yoga! We have installed the iwave! For more information…http://iwaveair.com
Currently, we are offering a hybrid of online and in studio classes.
In Studio Classes
Pre-Registration via MindBody is required for all classes
Regular class fees apply
Mat spaces marked in studio
In studio classes are filling up, so please cancel within 2 hours of all pre-registered in studio classes. This allows anyone on the waitlist to be added to the class if you can't make it. If you have a class card and do not cancel within 2 hours of the class, 1 class will be deducted from your card. As for autopay and month unlimited members, there will be a $10 fee for late cancelations. If there is an emergency and you can't cancel in time, please email [email protected] and we will handle those situations on a case by case basis. Thanks so much for your support!
Online Classes
Sign up via MindBody like you would for in studio classes
Regular class fees apply
Must sign up at least 30 minutes prior to the start of the class (if you sign up later, you won't receive an email with the zoom link)
Email with ZOOM link for class will be sent between 20-30 minutes prior to the start of class (Check junk or spam in case you don't receive it); email will be sent to your MindBody log in email.
 Make sure your Zoom is up to date. http://Zoom.us
Attendance will be taken at the start of the class
Signing Up
If you have a gift card that doesn't have a number to redeem online (like a hand written one from the studio), you can email us a picture of the gift card and we'll redeem it/ add to your account)
All classes are Pre-Registration only
If you have a MindBody account, but no Log in, email [email protected] and we will set you up! If you are NEW, you can create one when you sign up for your first class
Truly Yoga w/ Sarah: Yoga on your own time! Monthly Subscription & Weekly Rentals
The beginner yoga workshop was awesome! Our instructor did a great job explaining the techniques and she created a very comfortable learning environment for the new students. Even those who had done yoga before learned new things.
It is such a confidence booster and a stress reliever all in one. Thank you! I feel longer and stronger. This place is a must do on your list ladies!
Love the atmosphere of the studio! I am brand new to yoga, and Sarah is amazing walks you step by step! It's my new favorite part of my day!
Beautiful studio and great class times!! Was really impressed with the teacher!
Beautiful new studio and great location for me! Sarah's class was excellent!
Previous
Next
About Truly Yoga
Truly Yoga is a vinyasa style based yoga studio in Newark, Delaware that focuses on providing yoga classes to individuals of all levels.
More Information
Upcoming Events
Chakra Balancing: Gentle Yoga and Sound Bath
During this specialty class, we will start with a gentle yoga practice focused on rebalancing the energetic centers of the body, followed by a meditative sound bath with crystal singing bowls.
All levels welcome. This will be a slow paced yoga class. Please bring a mat and any props that you would like to have on hand. We do have bolsters, blankets, and blocks available at the studio.
Thursday, May 19th 7:30pm-8:30pm
Teacher: Sarah Wnenchak
Fee: $20
Pre-Registration Required. Non-refundable.
Sign Up
Beginner's Yoga Workshop
Learn the basics...
For all levels and great for beginners! We will break down key yoga postures, introduce the importance of breath as it is connected with movement. You will also get an introduction to the philosophy of yoga and tips when taking a yoga class. We will have sanitized blocks and mats on hand to use, but feel free to bring your own!
Teacher: Sarah Wnenchak
Saturday, May 21st 12pm-1:30pm
Fee:$35
(Auto-Pay Members Only: $30)
Pre-Registration is required. Non-refundable.
Sign Up
Reiki, Meditation, and Sound Bath
Reiki, Meditation, and Sound Bath

Join us for a meditative wellness workshop that combines reiki, meditation, and a sound bath.

During this session, Reiki Master Nicole Massaro will be moving around the room offering reiki while students are guided through a meditation including a sound bath with crystal singing bowls, and calming music. We will begin with some very gentle stretching just to prep the body for savasana. All levels welcome and no experience is necessary.

Reiki is a form of alternative medicine called energy healing. Reiki practitioners use a technique called palm healing or hands-on healing through which a "universal energy" is said to be transferred through the palms of the practitioner to the patient in order to encourage emotional or physical healing.

We do have bolsters and blankets at the studio, but feel free to bring any props that help support your body lying on the floor.

Saturday, June 11th 12pm-1:30pm

Teachers: Nicole Massaro & Sarah Simkins (Wnenchak)

Fee: $40
Pre-Registration is required. Non-Refundable.
Sign Up