UPDATES/ ANNOUNCEMENTS/ LINKS
Schedule updates… Guided Meditation & Gentle Movement is now on Mon/Wed at 4:30pm
Starting Oct 20th Sunday Speciality Classes (Restorative/ Candlelight) will be held at 5pm
***
We are open 30 minutes before our regularly scheduled classes.
In order to not disturb the class in session/ for the safety of our students,
we lock the studio doors at the start of class… please arrive
at least 5 minutes before scheduled classes. Thank you 🙂
***
*NEW STUDENTS* $20 One Week Unlimited!
Online Store/Sign Up For Classes (MindBody Account Log In)
Printable Schedule Updated 10/15/19
The beginner yoga workshop was awesome! Our instructor did a great job explaining the techniques and she created a very comfortable learning environment for the new students. Even those who had done yoga before learned new things.
It is such a confidence booster and a stress reliever all in one. Thank you! I feel longer and stronger. This place is a must do on your list ladies!
Love the atmosphere of the studio! I am brand new to yoga, and Sarah is amazing walks you step by step! It's my new favorite part of my day!
Beautiful studio and great class times!! Was really impressed with the teacher!
Beautiful new studio and great location for me! Sarah's class was excellent!
Previous
Next
About Truly Yoga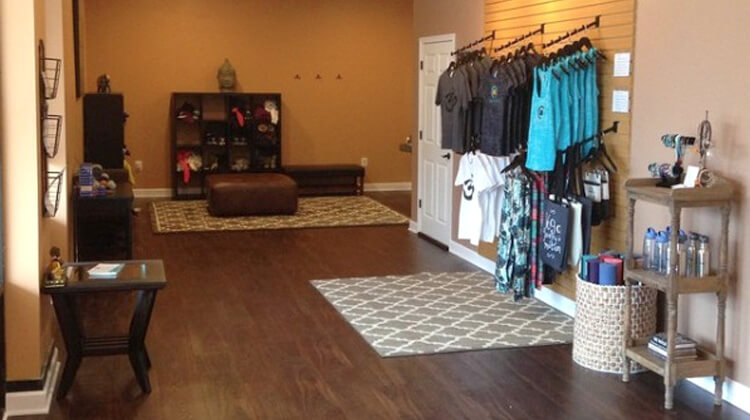 Truly Yoga is a vinyasa style based yoga studio in Newark, Delaware that focuses on providing yoga classes to individuals of all levels.
More Information
Upcoming Events
Beginner's Yoga Workshop
Learn the basics...
For all levels and great for beginners! We will break down key yoga postures, introduce the importance of breath as it is connected with movement. You will also get an introduction to the philosophy of yoga and tips when taking a yoga class.
Teacher: Sarah Wnenchak
Autopay members: $25
Non-Autopay members: $30
Pre-Registration is required. Non-refundable.
Sign Up
Becoming Friends with Props
You walk into a studio for the first time and see all of the blocks, straps, bolsters, and blankets in the back of the room. The problem? You have NO CLUE what to do with them, and no one else seems to be using them. So they stay sad and unused in the back of the room. BECOME FRIENDS WITH YOUR PROPS...because no one puts props in the corner! This 2 hour workshop will teach you how props are not a sign of weakness, but a tool to grow your practice. You will be empowered to use props at the studio (and how to use items around your house as fill-ins). You will learn to use all the props in a way that will add to your yoga practice, helping you achieve your asana goals and to support your body and mind. Yoga can be a challenging practice, but with the use of props, it doesn't have to be impossible. You will be amazed how much your practice can progress with the use of blocks, straps, blankets, and bolsters.
Saturday, November 2nd 12pm-2pm
Lead by: Meaghan Gwinn
Autopay members: $25
Non-Autopay members: $30
Pre-Registration is required. Non-Refundable.
Sign Up
Hips and Hamstrings Workshop
Have you ever wanted to do a forward fold with your hands on the ground? Have you ever wanted to do a split and wonder "How?!" Our hips and hamstrings are often where much of our tension in the body is held. Whether you have open hips and flexible hamstrings, or tight hips and hamstrings, this workshop is for you! Join Meaghan as you explore the anatomy of the hips and hamstrings as well as how to build strength and flexibility in those areas. You will move through postures that can be joined together to create a hips and hamstrings flow for your daily practice.
Lead by: Meaghan Gwinn
AutoPay members: $25
Non-AutoPay members: $30
Pre-Registration is required. Non-Refundable.
Sign Up
Sign up for our mailing list
Follow us