ANNOUNCEMENTS
200 Hour Yoga Teacher Training begins September 2018… info above…Sign up Now 🙂
*NEW STUDENTS* $20 One Week Unlimited!
Yoga at Paper Mill Park Saturdays 6/2-6/23 (sign up via schedule)
Online Store/Sign Up (MindBody Account Log In)
dōTERRA Essential Oils BUY HERE
The beginner yoga workshop was awesome! Our instructor did a great job explaining the techniques and she created a very comfortable learning environment for the new students. Even those who had done yoga before learned new things.
It is such a confidence booster and a stress reliever all in one. Thank you! I feel longer and stronger. This place is a must do on your list ladies!
Love the atmosphere of the studio! I am brand new to yoga, and Sarah is amazing walks you step by step! It's my new favorite part of my day!
Beautiful studio and great class times!! Was really impressed with the teacher!
Beautiful new studio and great location for me! Sarah's class was excellent!
Previous
Next
About Truly Yoga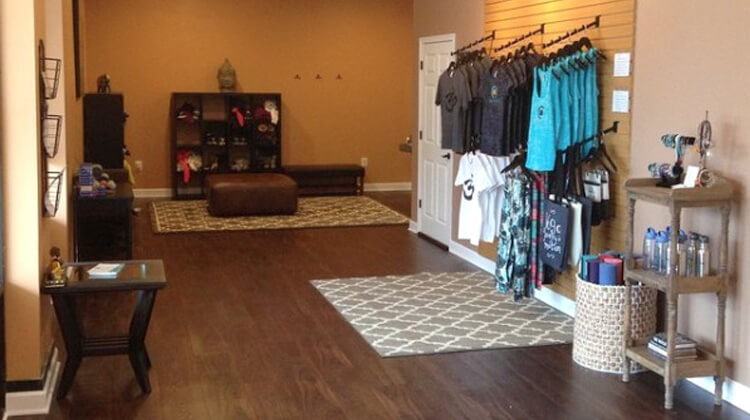 Truly Yoga is a vinyasa style based yoga studio in Newark, Delaware that focuses on providing yoga classes to individuals of all levels.
More Information
Upcoming Events
Slow Flow Vinyasa and Mantra Meditation Workshop
Join us to move through a slow Vinyasa Flow then neutralize your rajas (agitation) and tamas (inertia), to allow yourself to move into a more pure state of consciousness with Mantra Mediation. We will calm the mind, bring focus and control our breath. Come prepared to recite mantras out loud and silently.
This workshop will include a slow flow vinyasa for all levels, followed by 20 minutes of mantra meditation.
AutoPay Members: $15
Non-AutoPay Members: $18
Pre-Registration Required
Sign Up
Kula SUP and Truly Yoga Mini Retreat at Lake Como
Ever wanted to try Stand Up Paddleboard Yoga?! Join us at Lake Como (About 35 minutes away from Newark, DE) for 2 hours of Stand Up Paddleboarding and Yoga...we'll have snacks to enjoy post-paddle and you're welcome to BYOB. We will provide the boards and pictures!
New to Yoga? New to SUP? Awesome! All are welcome!
Location:
Lake Como, 41 Lake Dr. Smyrna, DE 19977
Saturday, June 9th
2pm-4pm
Pre-Registration is REQUIRED as the number of boards we have is limited.
Sign Up
Sound Healing with Singing Crystal Bowls
Join Natalie for a special sound healing with singing and crystal bowls and soothing mantra chanting with an Indian musical instrument, a "shruti box". Laying on your mat, propped however you'd like, enjoy the deep relaxation and vibration of the sound bath. Sound carries information and can reframe molecular structure. Sounds with certain frequencies affect the chakra with the corresponding frequency. The singing bowl that'll be used is set to the heart chakra. Great for everyone of any age, come experience healing sound vibrations.
$15
Pre-Registration is required. Non refundable
Sign Up
Sign up for our mailing list
Follow us