The beginner yoga workshop was awesome! Our instructor did a great job explaining the techniques and she created a very comfortable learning environment for the new students. Even those who had done yoga before learned new things.
It is such a confidence booster and a stress reliever all in one. Thank you! I feel longer and stronger. This place is a must do on your list ladies!
Love the atmosphere of the studio! I am brand new to yoga, and Sarah is amazing walks you step by step! It's my new favorite part of my day!
Beautiful studio and great class times!! Was really impressed with the teacher!
Beautiful new studio and great location for me! Sarah's class was excellent!
Previous
Next
About Truly Yoga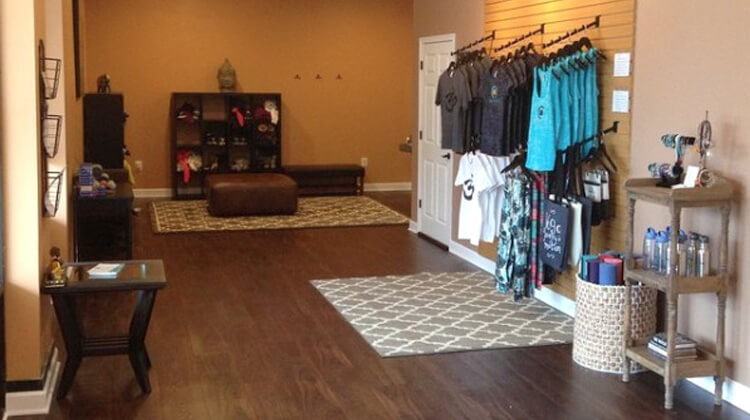 Truly Yoga is a vinyasa style based yoga studio in Newark, Delaware that focuses on providing yoga classes to individuals of all levels.
More Information
Upcoming Events
Hips and Hamstrings Workshop
Have you ever wanted to do a forward fold with your hands on the ground? Have you ever wanted to do a split and wonder "How?!" Our hips and hamstrings are often where much of our tension in the body is held. Whether you have open hips and flexible hamstrings, or tight hips and hamstrings, this workshop is for you! Join Meaghan as you explore the anatomy of the hips and hamstrings as well as how to build strength and flexibility in those areas. You will move through postures that can be joined together to create a hips and hamstrings flow for your daily practice.
Sat, Sept 29th 1-3pm
Auto-Pay members: $25
Non-Auto-Pay members: $30
Pre-Registration is required. Non-Refundable.
Sign Up
Slow Flow Vinyasa and Mantra Meditation Workshop
Join us to move through a slow Vinyasa Flow then neutralize your rajas (agitation) and tamas (inertia), to allow yourself to move into a more pure state of consciousness with Mantra Mediation. We will calm the mind, bring focus and control our breath. Come prepared to recite mantras out loud and silently.
This workshop will include a slow flow vinyasa for all levels, followed by 15 minutes of mantra meditation.
AutoPay Members: $15
Non-AutoPay Members: $18
Pre-Registration Required. Non-refundable.
Sign Up
Sign up for our mailing list
Follow us